The Problem of Using VPN in China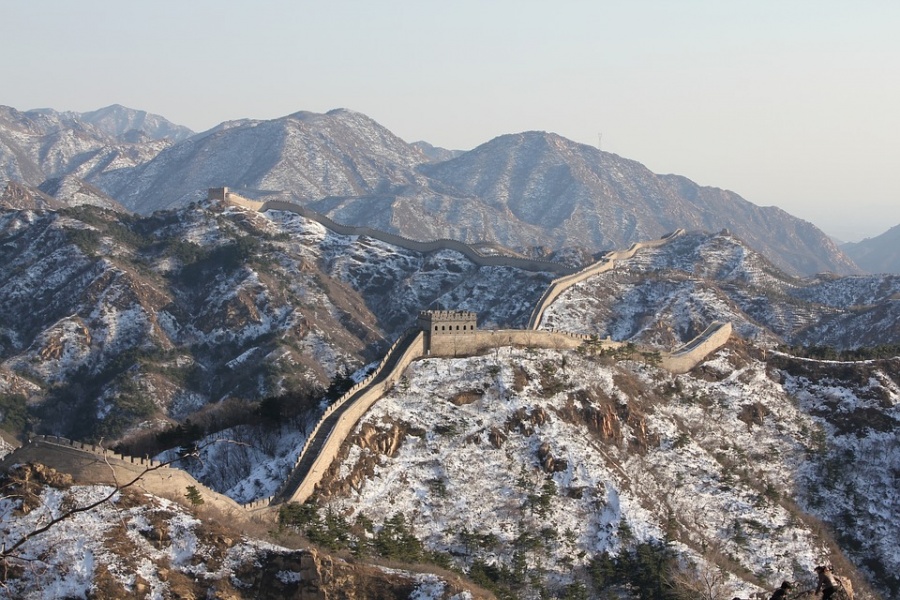 China is a great country. No question about that. When you are traveling in China, you will be amazed by the rich culture, long history and fast development of this country.
However, there's one problem when you stay in China: the Internet.
The Internet in China
Most internet users in China are also said to be using high-speed internet connection. This is majorly due to the advancements in terms of technology that China has witnessed in the recent years overtaking even the traditional internet using countries including the United States of America.
China Telecom and China Unicom are the major internet providers in China. The prices at which they offer the internet service is well within the reach of majority of middle-class people in the country.
An important fact about Chinese Internet is that online access routes are owned by the People's Republic of China government. This means that private enterprises can only be lent this service by the government. Internet usage through the global internet is relatively slow and therefore discouraging to internet users.
Chinese websites are the ones mainly used by people in China due to a low level of knowledge of other foreign languages by the locals. All websites operating in China do so after having been licensed by the People's Republic of China government through the Ministry of Industry and Information Technology.
Online shopping and online modes of payment continue to grow at a very high rate in China as the majority of shoppers prefer to do so online. The number of people with online payment accounts in China is also very high with Alipay as a major online payment provider in China boasting of over 600 million account users.
On online gaming in China is the largest market for online gamers with the market value being valued at a cost of more than $13.5 billion.
The Great Firewall of China
The major challenge that foreigners face in China is how to access social media such as Twitter, Facebook, search engines including Google and the likes. The government blocks a large number of foreign websites. The most widely used search engine in China is Baidu. Google became officially blocked in China from 2014.
If you have not heard of the Great Firewall of China (also known as the Golden Shield Project), You should start learning its power. Basically, it's a firewall in China that monitors internet traffic and blocks websites that are not "Good".
Many websites are blocked in China: Google, Twitter, Facebook, YouTube, Instagram, Pinterest, The New York Times, BBC, and many many more.
Using VPN in China
That's why people use VPNs to bypass the Great Firewall of China, hoping to unblock those websites. In Chinese, they called it "翻墙VPN". The good news is: VPN is indeed a good tool for unblocking websites in China. The bad news is: many VPNs don't work in China at all, because the Great Firewall also blocks VPN traffic (if it can detect it).
Many VPN services just don't work in China at all. For example, HideMyAss, Private Internet Access, IPVanish etc. You can't access the websites for those VPN providers and even if you manage to download their software or app, it won't work.
Some other VPNs work in China a little better. For example, ExpressVPN is known for working well in China. Many people recommend AstrillVPN to be used in China.
As a matter of fact, there are even some VPN testing services specializing in testing VPN for China. For example, VPNDada. And you can follow their updates on which VPNs work well in China and which don't. It seems like other than the two VPN mentioned earlier, the following VPNs also work pretty well in China: VyprVPN, PureVPN and even some low-cost VPN services.
Many people choose to install their own VPN system. For example, you can set up an OpenVPN server outside of China and connect it from China. But the problem is that now the Great Firewall is very good at detecting OpenVPN traffic and once your OpenVPN traffic is detected, you will find you won't be able to connect to it or use it smoothly anymore. That means, your OpenVPN server has been blocked.
Another good choice is Shadowsocks, which is a relatively new technology that is known for working even better than VPN. If you can set up a Shadowsocks server outside of China, it would be a better idea than setting up your own OpenVPN server because Shadowsocks is better at hiding from the Great Firewall.
But the bad news is: the Great Firewall is evolving and getting better every day. Who knows when your VPN or Shadowsocks will be interrupted and stop working? For this reason, many people choose to have more than one VPN account. This way, there will be a backup one if the main VPN stops working.
There are some free VPNs in China as well. If you want to use VPN for a short period of time, those free VPNs might work well enough. But their speed and reliability are usually not compatible with those of paid VPNs. Therefore, it'd be better to spend a few bucks every month to buy a solid VPN service.
Conclusion:
Let's hope the internet problem will eventually go away in China. For now this doesn't seem likely yet. But let's keep our fingers crossed.